Integrated system for the immediate stop of water infiltrations in buildings
INJECTIONABLE HYDROEXPANSIVE POLYURETHANE RESIN TO ERMETIZE CRACKS AND CAVITIES IN A DEFINITIVE WAY
PROBLEM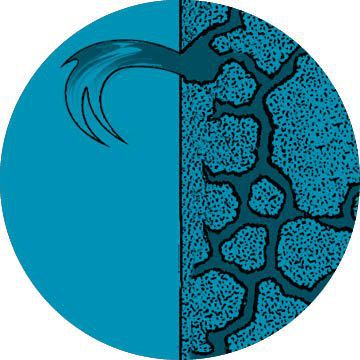 WATER  is a rather serious problem for the technician and the manufacturer.
Water infiltrations, can result from significant changes in the groundwater, from possible executive incorrectness, from accidental events and so on and can involve the most diverse building materials. The works that can be subject to these drawbacks are extremely heterogeneous. In any case, the appearance of infiltrations and, above all, their continuation can be a source of considerable economic damage. The situations outlined involve the indispensable need for prompt and rapid solutions.
SOLUTION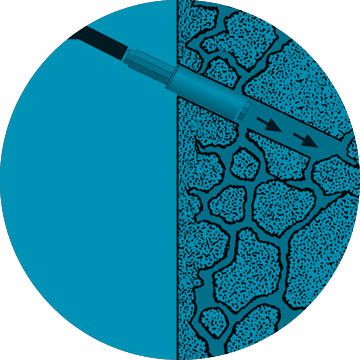 SYNTECH HAG  is the ideal material to seal cracks and cavities, putting an end to water infiltration, quickly and decisively. It is a hydro-expansive polyurethane resin, accompanied by a specific expansion accelerator. Through specific injectors and the use of special high-pressure pumps, SYNTECH HAG (formulated in two versions) is injected at the pre-established points, after saturation with water of the same (if not present in the cracks).
In contact with water, SYNTECH HAG reacts in a few seconds, increases its initial volume and seals the infiltration perfectly, forever!
ADVANTAGES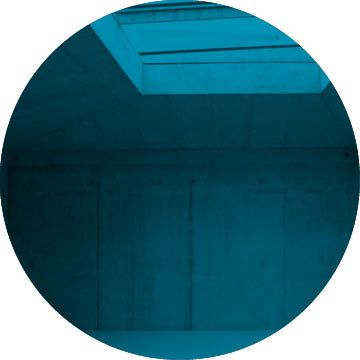 It is easily injected, using specific manual or electric pumps, through the special screw injectors. It penetrates and permeates cracks up to 0.2 mm wide, thanks to its low viscosity, its hydrophilic and hydro-reactive components and its high capillary activity. It is reactive in contact with water or humidity, increasing its initial volume by 10 to 20 times. It is characterized by a very short reaction time with water of about 30″. It immediately stops the infiltration and hermetically seals the injected fissure. It is compatible with all substrates: concrete, natural stones, bricks, steel, laminates, etc.